Overview (Content and Syllabus etc)
H3Africa Microbiome Task Force: Mother's Milk & Baby's Bacteria: How Breastfeeding Shapes the Infant Microbiome and Child Health
Speaker Photo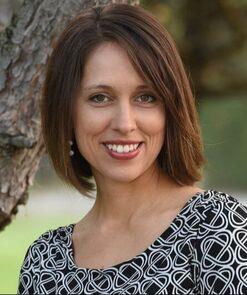 Speaker Biography
Meghan Azad is an Associate Professor of Pediatrics and Child Health, Community Health Sciences, and Immunology at the University of Manitoba, where she holds a Tier 2 Canada Research Chair in Developmental Origins of Chronic Disease. Her research program is focused on the role of infant nutrition and the microbiome in child growth, development and resilience. She received an MSc in Epidemiology from the London School of Hygiene and Tropical Medicine, United Kingdom, and a PhD in Biochemistry and Medical Genetics from the University of Manitoba.
Dr. Azad co-Directs the Manitoba Interdisciplinary Lactation Centre (MILC) and leads the International Milk Composition (IMiC) Consortium. She serves as Deputy Director of the CHILD Cohort Study, a national pregnancy cohort following 3500 children to understand how early life experiences shape lifelong health. She is also involved in collaborative projects examining perceptions of breastfeeding on social media, and developing methods to improve societal support for breastfeeding through school-based education programs.
Dr. Azad serves on the International Society for Research in Human Milk and Lactation Executive Council and the joint US/Canada Human Milk Composition Initiative. She is a Fellow of the CIFAR Humans and the Microbiome Program and an elected member of the Royal Society of Canada College of New Scholars. Dr. Azad received the International Society for Research in Human Milk and Lactation Erlich-Koldovsky Early Career Investigator Award (2018) and the International Human Milk Genomics Mid-Career Investigator Award (2020). She was named among the WXN Canada Top 100 Most Powerful Women (2020) and Canada's Top 40 Under 40 (2021). Research in the Azad Lab is funded by the Canadian Institutes of Health Research, the Canada Foundation for Innovation, and the Bill and Melinda Gates Foundation.
Meeting Room link (instructions on how to join can be photo-notes)
https://uct-za.zoom.us/j/94424782318?pwd=dHZoSlJZZlZDdjUxcitlc2JFVGo4dz09
Coordinator's name
Ovokeraye Oduaran
Coordinator's email address
Host H3Africa Project/Organizations/H3Africa Working Group
Breast Milk Microbiota Influence on Infant Immunity and Growth (BEAMING)
Type of Training/Opportunity
Webinar
Dates of Event
Mon, Mar 21 2022, 4:00 to 6:00pm
Trainers/Speakers
Dr. Meghan Azad, PhD., University of Manitoba, Canada